Interior Decoration / Design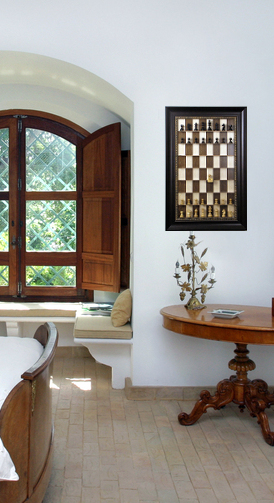 Unique decorations that compliment homes have the ability to tie an environment together. Providing a personal touch to your home, these handcrafted Straight Up Chess boards allow for decoration that is made to match a suite of home designs from elegant luxury homes to modern studios, townhomes, condos, lofts or beach homes. Adding that final piece of décor to a room that presents a personal sentiment with a touch of character makes these boards not only entertaining but also practical amenities.
Luxury and Modern Homes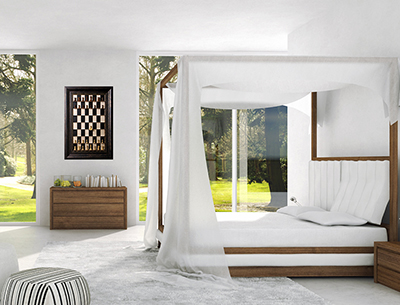 Interior design is more than just the visual or ambient enhancement of a space; it seeks to enhance and harmonize the uses in the environment. While the chessboards are aesthetically appealing, they are also very practical and enjoyable decorations. The boards compliment many rooms throughout the house.In game rooms, these are additions to the billiards table and theater for the entertainment of the guests. Often found beside the bar; these chessboards make for not only an enjoyable conversation starter about how you played as a child but how the teachings and skills honed from chess assist decision making in your daily life. The stylish wood chess boards' many colors allow for you to match your board's wood type can color to your environment, warm or cool.
Feature these chess sets in your atrium or living room for your enjoyment to challenge your family members or guests. Placed in common areas where you pass frequently like your atrium, living rooms or kitchens allow you to play multiple games a day. Staying atop of your mental game intermittently as you pass through your house adds spice and character to your home and your relationships.
Lofts + Townhomes + Condos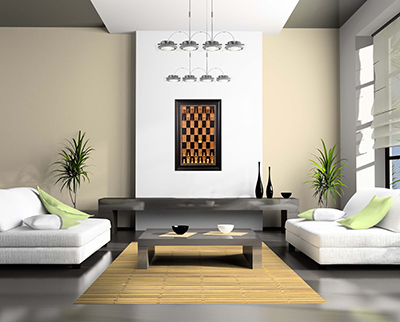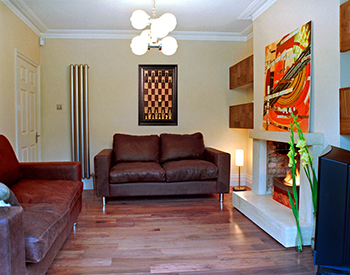 Straight Up Chess boards illuminate your space as an engaging and cultured environment. Decorating a loft or new space can be very nerve-wracking or exciting as you make your space your own. Choosing decorations and details that match your personality while adding functionality can be challenging. By complimenting a classy wooden chessboard you can transform the interior of your condo or the rental home you need a decoration for.
Placing uniquely handcrafted chess sets in your second homes, rental properties or vacation house adds some personality to any room for visitors. The atmosphere becomes dynamic with multifunctional amenities that cultivate engagement between people. Watch in awe how people eagerly challenge others to a friendly game of chess and spur conversations that engage the whole party.
Engage Your Company With Straight Up Chess
Staging Design influences the choice of people looking for new real estate that desire to see how space could be made their own. With different design elements in the creative process through the integration of knowledge, environment balance, and a variety of complimentary amenities, an interior designer can produce a harmonious space that is inviting while comforting. Choosing elegant designer chess sets for spaces in houses presents the house in a stylish manner. A tasteful décor touch can influence viewers to see the dexterity of a space in their own life and affect a home buying decision.
Distinguish Your Space With Straight Up Chess